Putting it all together.
john_admin

- Fri, 10/20/2017 - 09:34
The Amazon order arrived on 10/16/2017 and I commenced with building the system on 10/20/2017.
The Processor: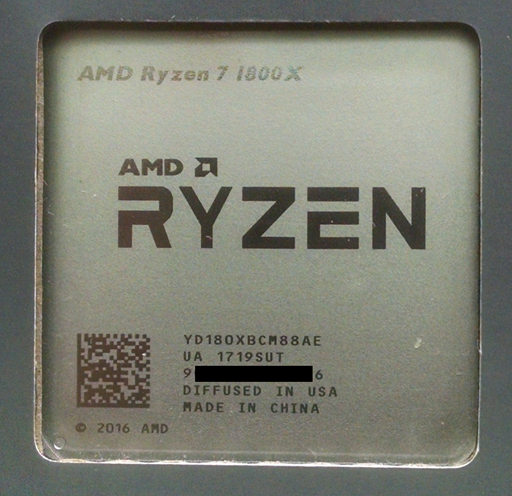 As you can see it was manufactured in 2017, week 19 (UA 1719SUT.) That puts it in the week of May 8th.
The Memory:

Very recent manufacture date: September 2017. Four of these make up the 64GB I'm installing.
The Build.
The build itself went smoothly. After realizing that the rear drive bays in the Cooler Master case are only accessible when the motherboard is out, I decided to add an Icy Dock 4x2.5 drive bay that fits into the externally accessible 5.25 inch bay. I also picked up a bunch of Cooler Master fans and 4 sata cables to get everything hooked up. Once it was all assembled, I moved it into the bedroom and connected it to a 46inch TV to begin testing. It worked the first time I turned it on. After reviewing the BIOS and making sure it recognized all of the installed components, I booted Memtest86 from USB and began the memory test. After almost 27 hours, the test concluded with 0 errors.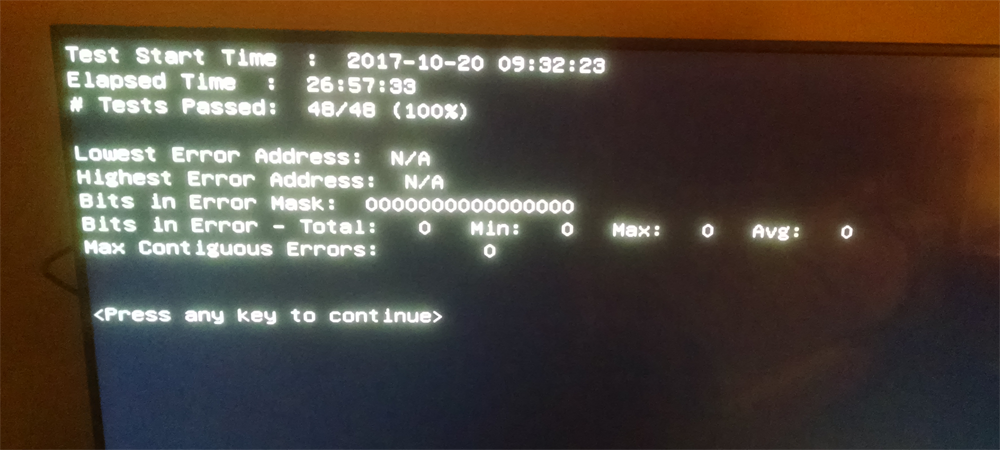 I felt this was a a great start and then proceeded to install Ubuntu Mate 16.04.3 onto a spare Samsung 840 ssd that I placed into the Icy Dock. Install went fine and then I installed MPrime for a 6 hour run. Here's a screen shot of the test in progress: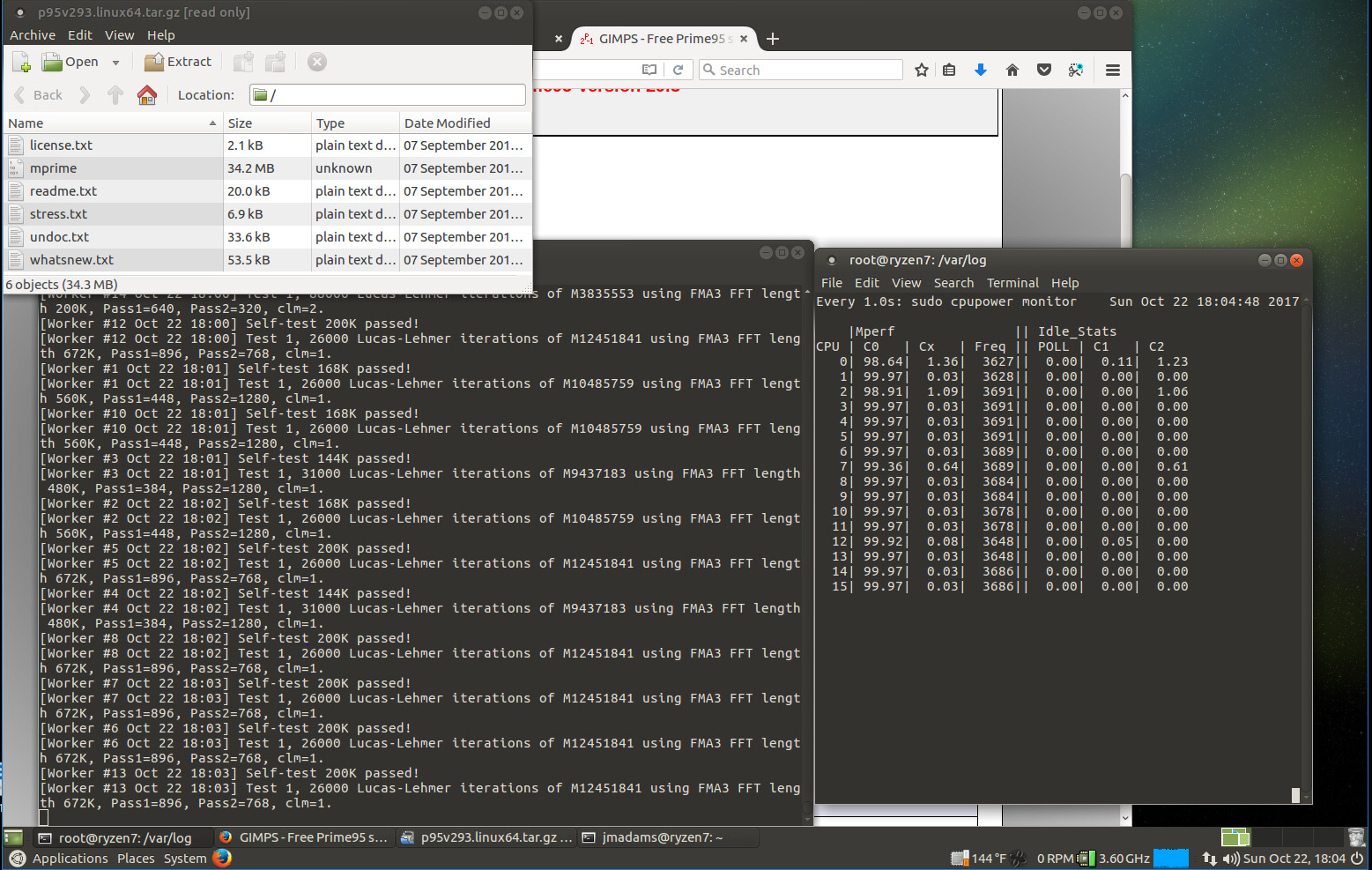 You can see in the window on the right that all cores were running at 3.6GHZ during the test. On the bottom you can see two sensors, fan speed and CPU temperature. Sensors-detect wasn't able to read the motherboard's sensors and the default K10 readings aren't accurate. On startup and idle it indicates 131 degrees F. I read that later Kernels (Ubuntu 16.04.3 currently is using the 4.10 line) will better support Ryzen and the current crop of motherboards better. After about 6 hours I ended the test with no errors.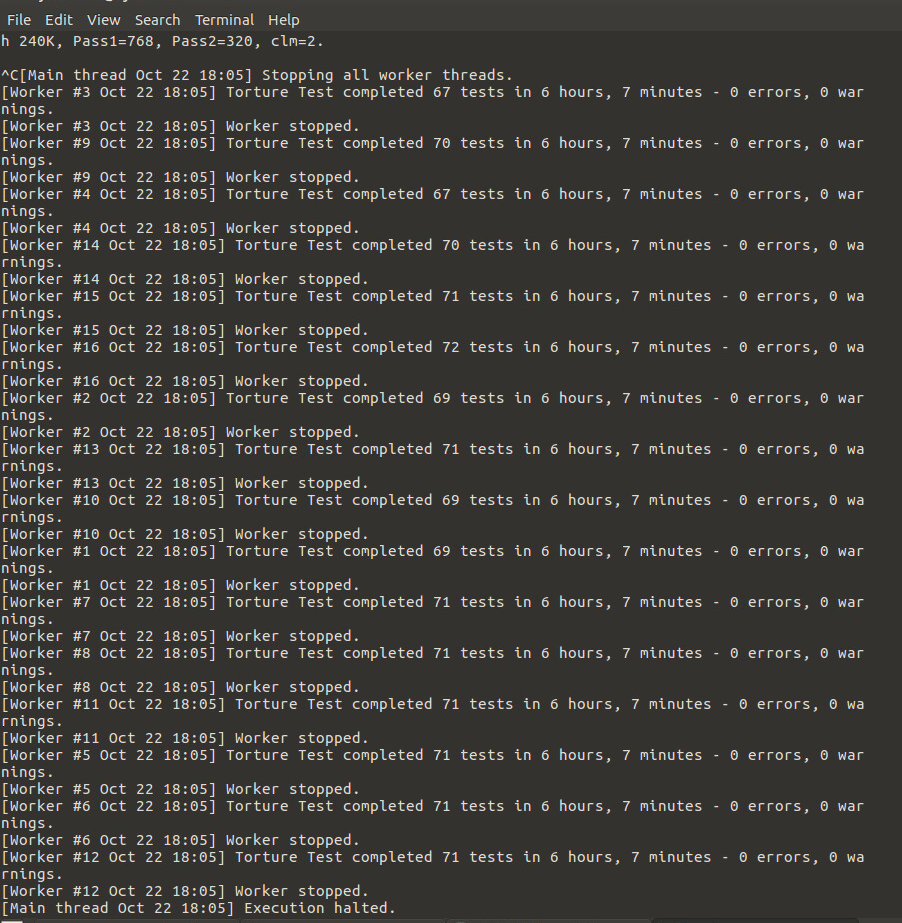 It looks to me that I have a rock solid system!
To discuss this article click here.
Next up, will it segfault during compiling?