AMD Ryzen 7 1800x Build: Is the Ryzen platform Stable?: Introduction.
john_admin

- Sat, 10/14/2017 - 12:21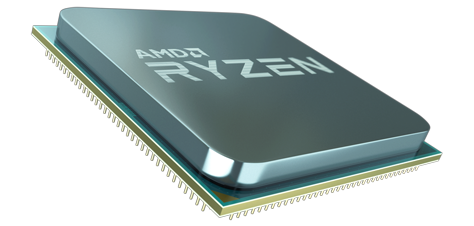 -Article edited by kc_admin.
For the past year, I've been planning to build a new desktop PC. AMD's March introduction of Ryzen's new architecture piqued my interest. Although it doesn't have the fastest single core performance, having 8 cores does make for an engaging workstation. Being the cautious type, I've followed the introduction and Google searched "amd ryzen problems" frequently to gain insight as to how ready the platform was for prime time. The main issues of discussion among early adopters:
Memory compatibility issues (mainly the inability in running at advertised speeds of the DIMMs)
Linux:

during heavy gcc compiling a segfault may occur. This is now a very well documented issue that AMD has acknowledged and has been accepting RMA's to replace those processors affected.
Reboots during idle time.
MCE errors.

Windows:

Random freezes.
Problems installing Windows 10.
Seven months have passed since the initial release and many updates have been released to address many of these issues. I've chosen to purchase a Ryzen 7 1800x system and since it's not time critical to get it up and running as my main desktop system, I've decided to experiment with it to determine if these issues have been resolved and if not, investigate viable workarounds.
General Test Plan
Assemble hardware

Ensure latest BIOS version is installed.
Run memtest86 for 48 hours.
Run Prime95 for 6 hours.

Install Ubuntu Mate 16.04 with HWE kernel. (1 to 2 week test):

Segfault issues.
MCE errors.
Reboots during idle time.
Install latest version of Vmware player and test for stability.

Install Windows 10 (Latest version obtainable from Microsoft's site.) (1 to 2 week test)

Prepare it as my new desktop and observe for random freezes, etc.
Install latest version of Vmware player and test for stability.
Over the next few weeks, I'll be detailing the build, the tests, and the results on these pages. Up first, let's review the build!
Parts BOM:
Ryzen 7 1800x
Asus Prime X370 Motherboard
FlareX F4-2400C15Q-64GFXR 64GB of RAM (Certified by G.Skill to work with the Asus Prime X370 Motherboard) CL15-15-15-39 1.2v
Samsung 960 EVO 1TB PCIe NVME drive
Seasonic Prime 750 Titanium Power Supply
Cooler Master HAV XB EVO Case
Pioneer BDR-209DBK Internal Bluray Drive
Acer Predator XB1 XB271HU bmipr QHD 27inch IPS monitor
Old Video Card (Nvidia GS840) until I select a new one.
As of today, 10/15/2017, I've received my complete order from New Egg and am waiting for the final shipment from Amazon.
Next post will detail the build and results of Memtest86.
To discuss this article click here.
Article Index: